Jump to the following sections:
TV Spots | Newspaper Ads | Marketing Flyers
TV Spots & Videos
Learn More About Abdalla Private Auctions!
See What People Are Saying About Abdalla Auctions!
See Michael Abdalla On NBC!
Watch The Rug Czar!!
Abdalla Auctions & Haddad Oriental Rugs
Rug Source Seattle Auction
Newspaper Ads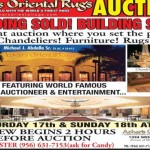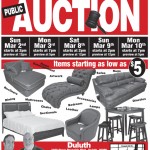 Marketing Flyers
Click HERE To Browse Abdalla Marketing Flyers from Current and Past Events!